The Stockforce WMS warehouse management software manages active, passive and transit goods of a modern warehouse in an accurate and flexible way.
Quickly organizes and optimizes storage, handling, picking and tracking of batches and serial numbers, increasing company productivity and ensuring a high quality level of logistics services to customers, while reducing time and costs.
A logistics solution integrated to the ERP, e-commerce, the entire production and shipments, for an optimal control of the supply chain.
When do you need it?
When you wish for a light, fast and flexible automation to manage the flow of the goods in your warehouse, while using your Wi-fi system.
Implement a professional WMS solution while maintaining the simplicity that you need to guarantee to whoever takes care of the warehouse, who won't need to worry about the software. 
You will be able to finally execute storage, movements, picking, inventory and packing lists without worries. 
Quick setup, staff's training in just a few hours and…no more pen and paper in your warehouse! 
Stockforce WMS was born to definitively solve the waste of time and disorganization in warehouse management.
Stockforce advantages
Your warehouse will be finally able to express all of its potential by transforming from critical point to central resource for your company!
The warehouse staff will always know what to do in all receiving, shipping and internal handling processes, because Stockforce will guide them.
You will be able to choose between the standard inventory and the rotating one, generating, with PLAN, selective inventory missions for the chosen operators. No more paper and pen to check everything!
The documents that come with the reception and shipping will be generated by Stockforce WMS and integrated to your ERP. It is the staff that detects data, not the back-office operator.
Way less mistakes in pickings, storage and available control, instantly usable data in your ERP. All of this becomes reality.
Stockforce WMS is the app that allows you to manage all the flows and needs of your warehouse quickly and easily, based on your specific organization. Few and simple questions to your warehouse manager will help us develop a tailored solution that will cover all your problems of receiving, storage, transfer, label printing and inventory.
Ready to start?
See Stockforce WMS with your own eyes.
One of our experts will guide you through the choice, understand your peculiarities and clear your doubts.
In other words, all the atomic activities that become picking, storage or movement actions in Stock. It is possible to configure different picking actions for your warehouse workers: each one will only do what you assign him as a task (we call them missions).
Stock offers you the activity by saying what to take, where to take it and in which order. The mission may concern a single customer, a supplier to serve or be the aggregation of multiple orders on the same customer for example.
If you decide to manage the locations, we suggest from where or in which location to deposit the product.
Again: barcodes of all types, batches, serial numbers, quantities in different units of measure, constraints or picking or storage rules on the proposed batches…
you'll be amazed how easily Stock manages functions that are typical of more complex and expensive systems!
The packing list is usually a function available only in the most advanced Warehouse Management System (WMS), Stockforce offers it to you in the standard package.
Are you used to collecting more materials in multiple orders just to go through the shelves of your warehouse once?
Do you have an operator able to manage the packing in your warehouse packing area?
With the management of shipping units, Stock allows you to complete the packing list with precision and accuracy, guaranteeing double checks based on the initial picking and the final packing list. Optimization of upstream picks and control and distribution of downstream shipments.
Stock gives you something else: the Pick & Pack. A function that we have specifically designed for those situations, which could be like yours, where in the picking phase the shipping unit (UDS) that proposes the packaging of the products is already defined.
Time saving and organization of material collection, with the Pick & Pack you get this double advantage!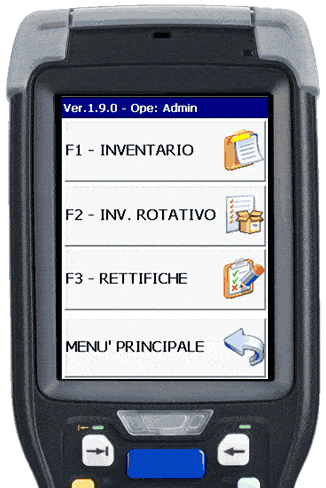 The inventory is available as a standard feature (and how could it not be!) but at the same time it is possible to use the rotating inventory which allows you to set inventory missions that avoid blocking the company for hours or days for the "closed due inventory".
Do you want to inventory a row of shelves? A product category? A single location?
With Stock's rotating inventory this is possible and immediate.
Through a console accessible from any workstation equipped with a browser, it is possible to create inventory missions that will be taken over and executed by the PDAs in the warehouse.
The same console will allow you to check the status of the counts in real time, the differences between the stock in the system and the one detected, to order the recount of some products and much more.
Finally, it will be possible to calculate the valued adjustment movements which will then be consolidated within the ERP in order to align the inventories with the system.
Obviously the handheld always has the ability to perform impromptu counts, or non-mission-driven counts, that will still be seen on the console in the same way as the missioned counts.
Stock, combined with the MOX label printing service, allows you to print or reprint the label directly from your handheld; the warehouseman does it in the place where he works.
Label printing is fast because the service communicates directly with the printer, without any other software, and it is effective because it takes advantage of Stock's mobility.
With this solution you solve the problems related to the printing of overpack labels, package markers, that identify the pallet or more generally of the handling unit or shipment or load.
In summary, the label where it is needed, when it is needed!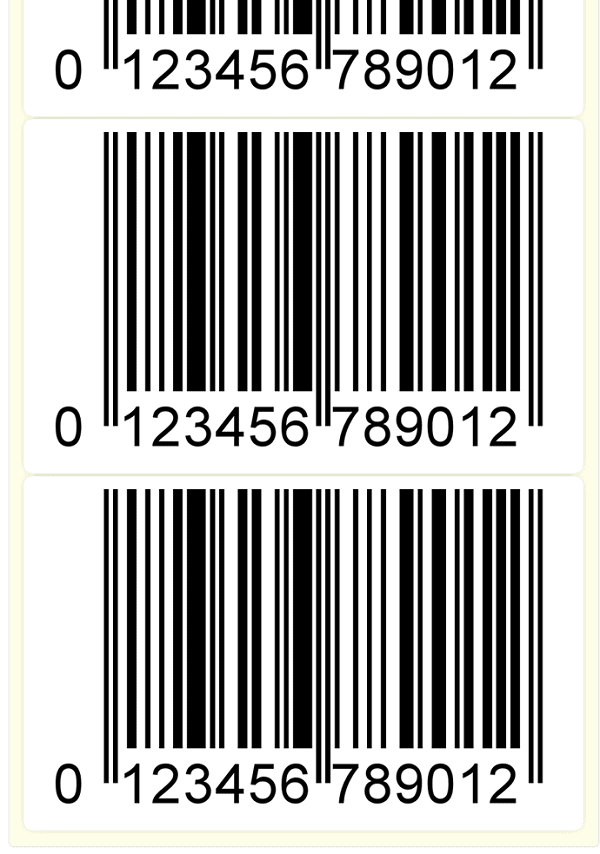 Hi-Tech
Stockforce is developed to make the most of your Wi-Fi network, without large investments in terms of infrastructure.

Plug & Play
Stockforce installs quickly. A few configuration steps and the warehouse staff can start the activity in safety and autonomy. A plug&play in warehouse logistics like never before.

Integration
Thanks to the Mox.Connector, Stockforce integrates with your ERP, acknowledging storage, internal handling and picking activities and returning the activity carried out on its own archive or file system. You can thus manage the flow of all your documents (loading lists, delivery notes, …).

Modular
Stockforce is modular and allows you to activate/deactivate the functions you deem appropriate for your warehouse workers. They see and use everything and only what is needed, simply and effectively.

Multi
Stockforce is multi:
multi device. It adapts to the most popular devices on the market equipped with Windows CE.
multi units of measure. The warehouse worker can manage the activities in multiple units of measure. Stockforce automatically manages the appropriate conversions.
multi user. 1, 2, 10, 20 users… Stockforce identifies who carries out the operation and what they do at any moment in multi-user logic governed by the system.
multi barcode reader. Any type of barcode present in your organization is interpreted by Stockforce thanks to the programmability of the barcode reading module.

Versatility
Stockforce is versatile: it integrates but does not upset company flows. It proposes but does not impose. It controls but does not stiffen your information system. An intelligent and "soft" approach to gradually introduce warehouse automation into your organization.