Welcome to Mox!
Quote to Cash Solutions
Control and manage sales, configurations, plan, production and warehouse in real time. An innovative software that looks ahead.
You will become more effective, responsive and efficient in a very short time.
e-Commerce
Do you want to sell more and better?
Absolutely! That is why we created ShowK and SellMore for you! ShowK is the cutting-edge web solution that allows you to present and sell your products in the best way possible. Ideal for technical, commercial and marketing offices, an all-in-one solution to tell customers, suppliers and collaborators what you sell.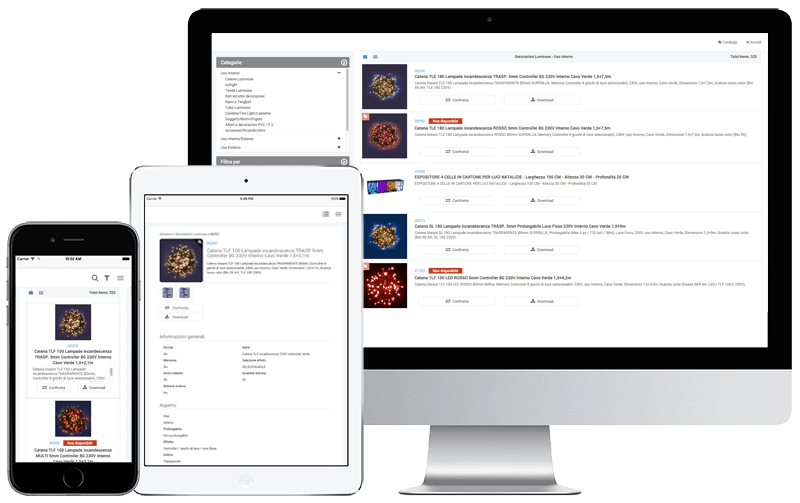 Present and sell your products.
Complete with CRM, E-commerce and Sales Force Automation, with ShowK you can manage everything: from pre-sales to the final order. You can forget about manually managing document versions or updating the same information in different places. ShowK will take care of it! You save money, are more efficient, make fewer mistakes and relax.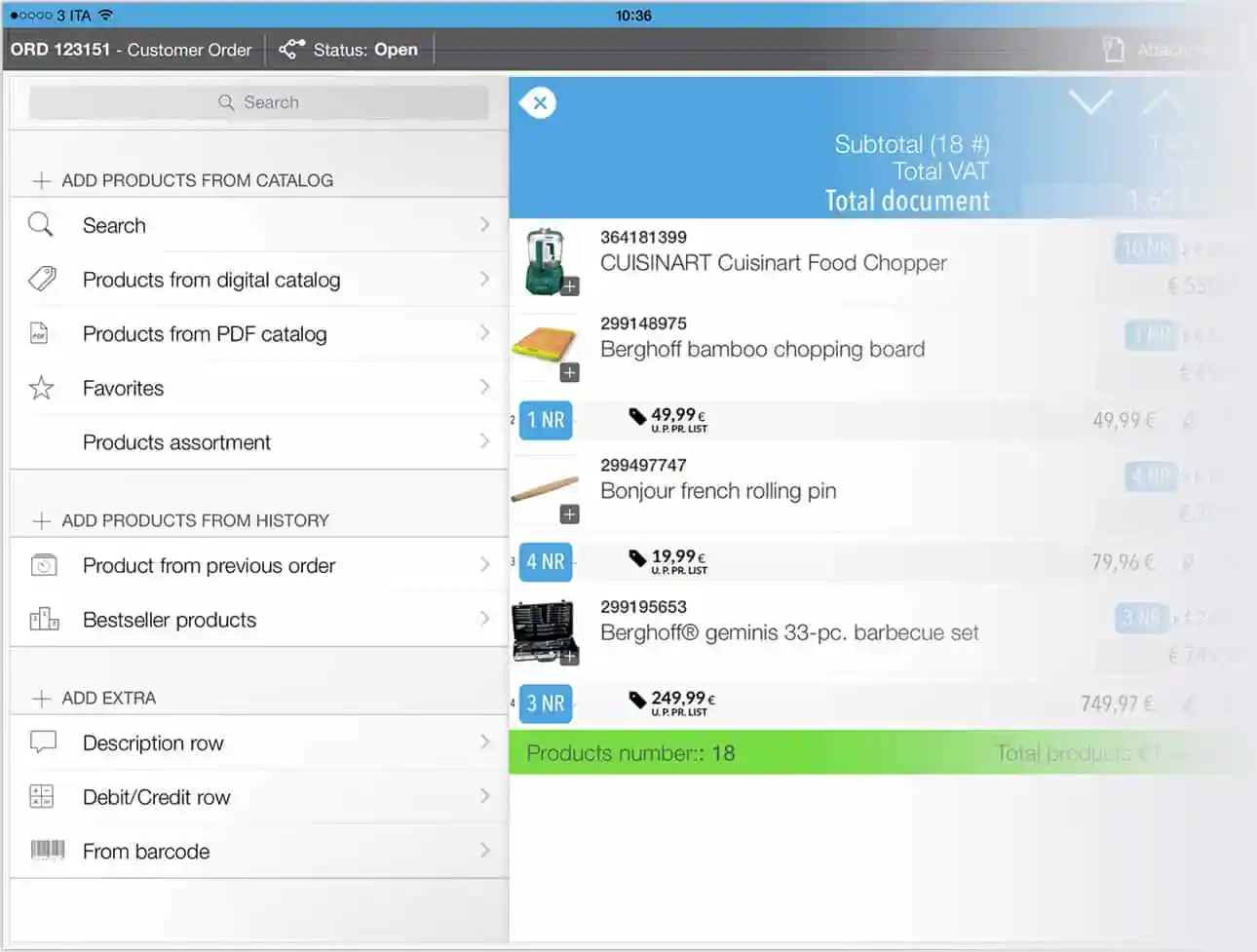 Off-line mobile Sales Force Automation.
SellMore is the on and off-line mobile solution that allows you to present and sell your products in the best way possible. It is the ideal product for managing the sales process in mobility, It always works, even in absence of an internet connection, and it is complete with CRM, products catalog, quotations and orders management.
ShowK CPQ.
Customize the way you buy.
ShowK CPQ is the complete solution designed for customers, partners, agents and customer service to produce quotations easily and without mistakes, and to generate orders ready for production.
ShowK CPQ can be integrated into any pre-existing site or can live in autonomy within ShowK Ecommerce and off-line in SellMore.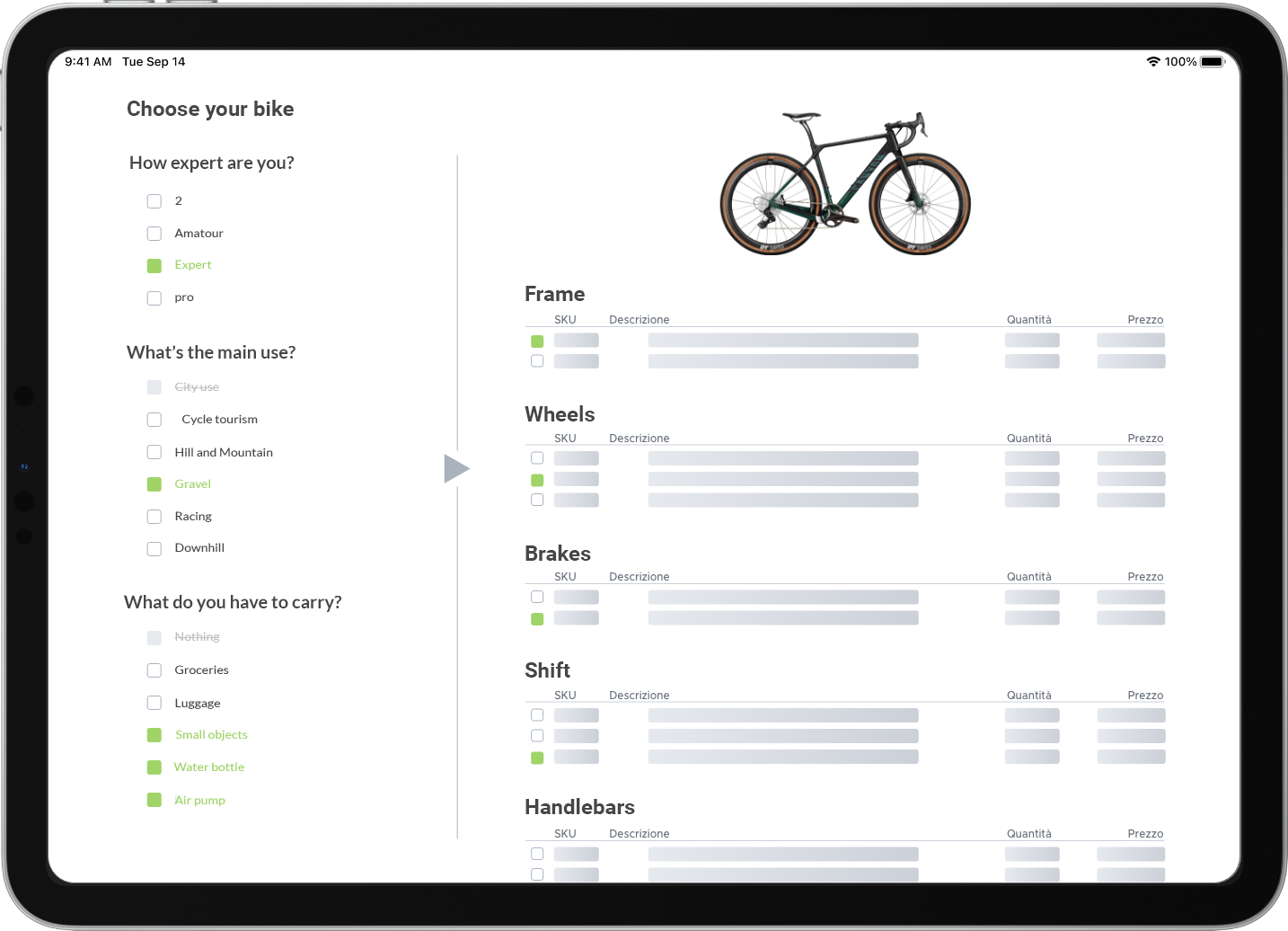 Plan
If you wish to promptly and consistently answer your customers' requests, this is the solution for you. Stockforce Plan processes immediate and future needs and availability in real time, proposing a reasonable and feasible delivery plan.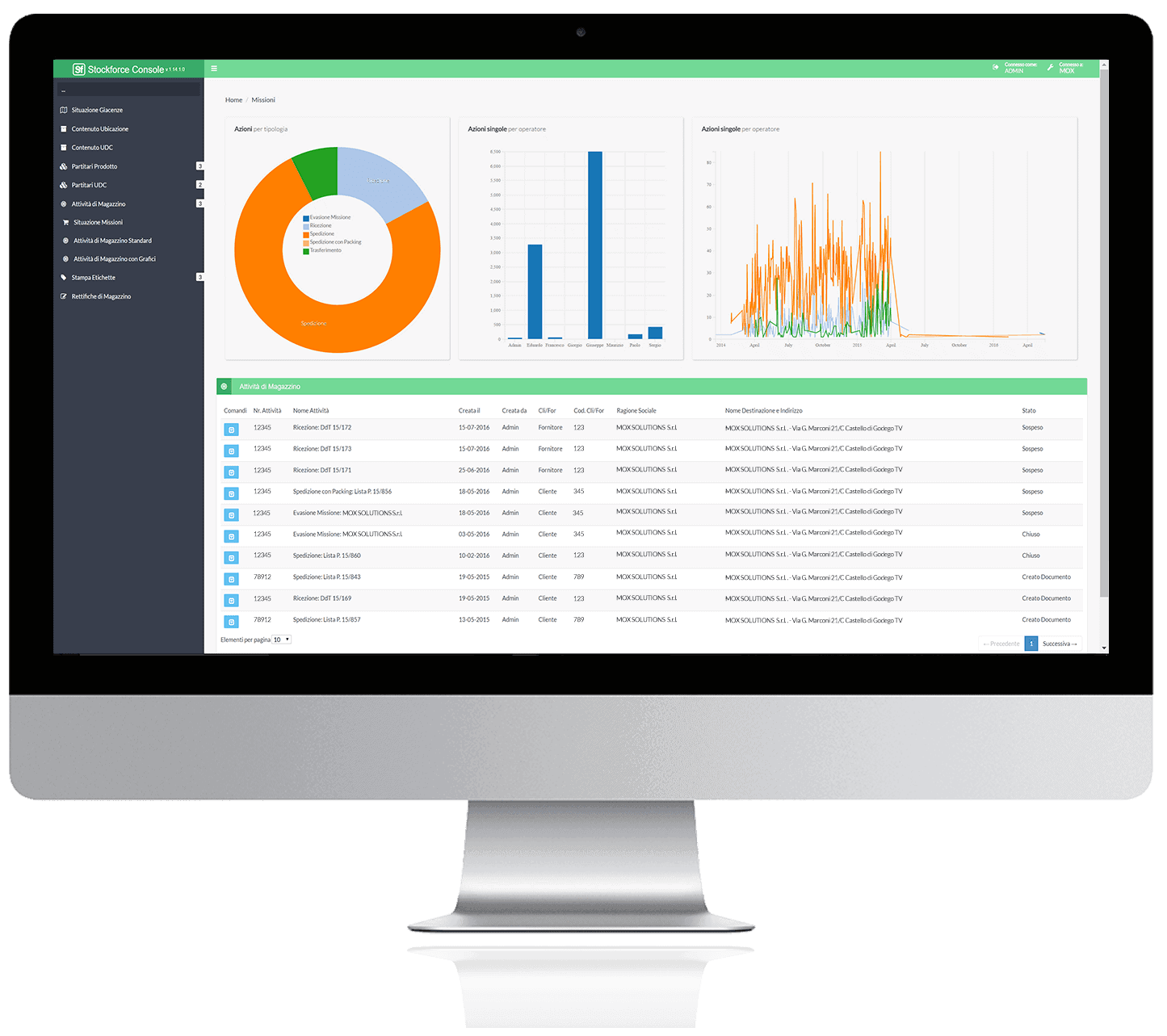 Plan, release and control warehouse activities.
Whenever there is no availability, Stockforce Plan proposes purchases and production orders, becoming an indispensible support for every company department. All of this translates into a higher efficiency and a saving of time and money.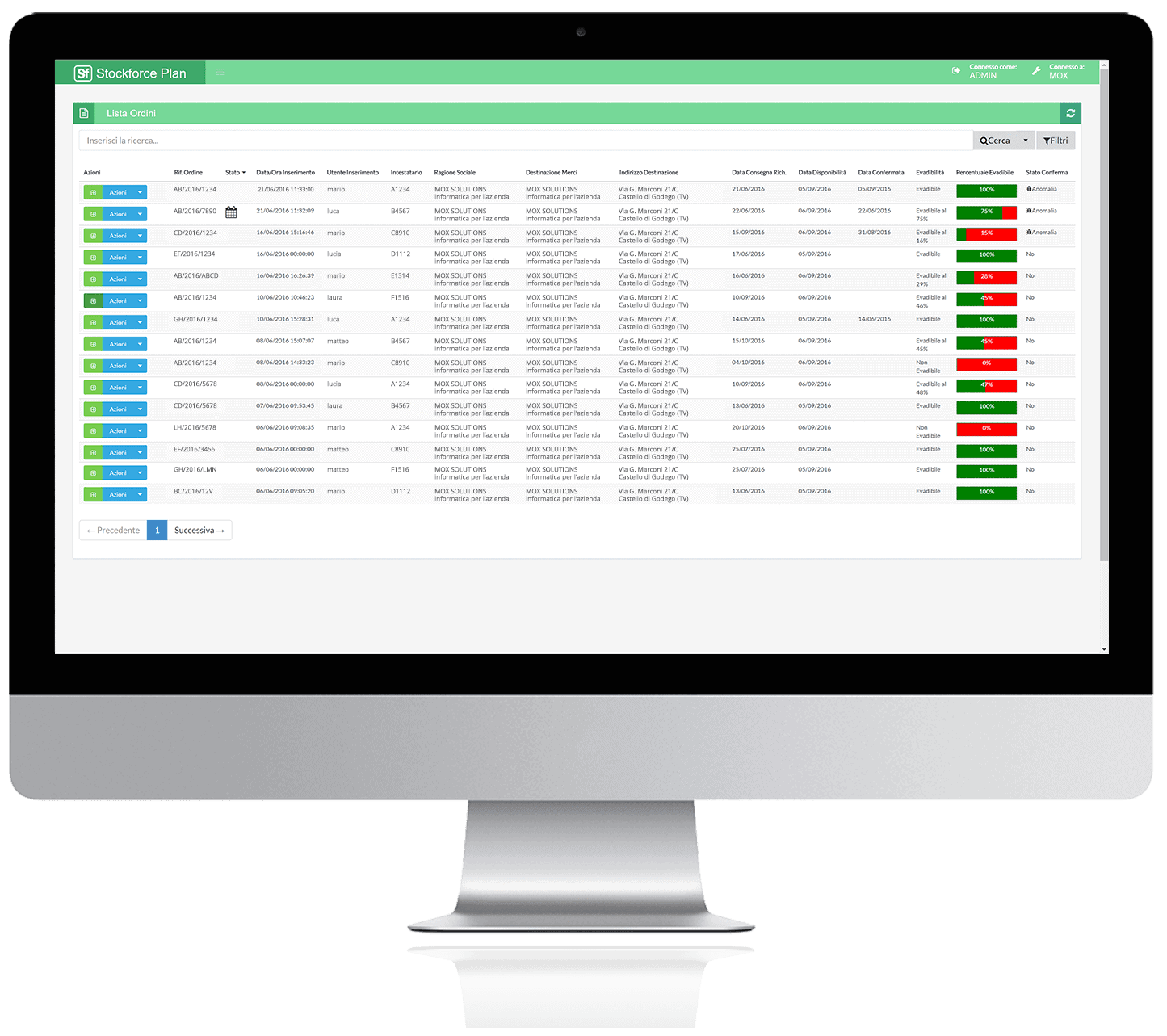 When do you deliver it?
Answer your customers promptly with our solution to plan, release and control warehouse activities.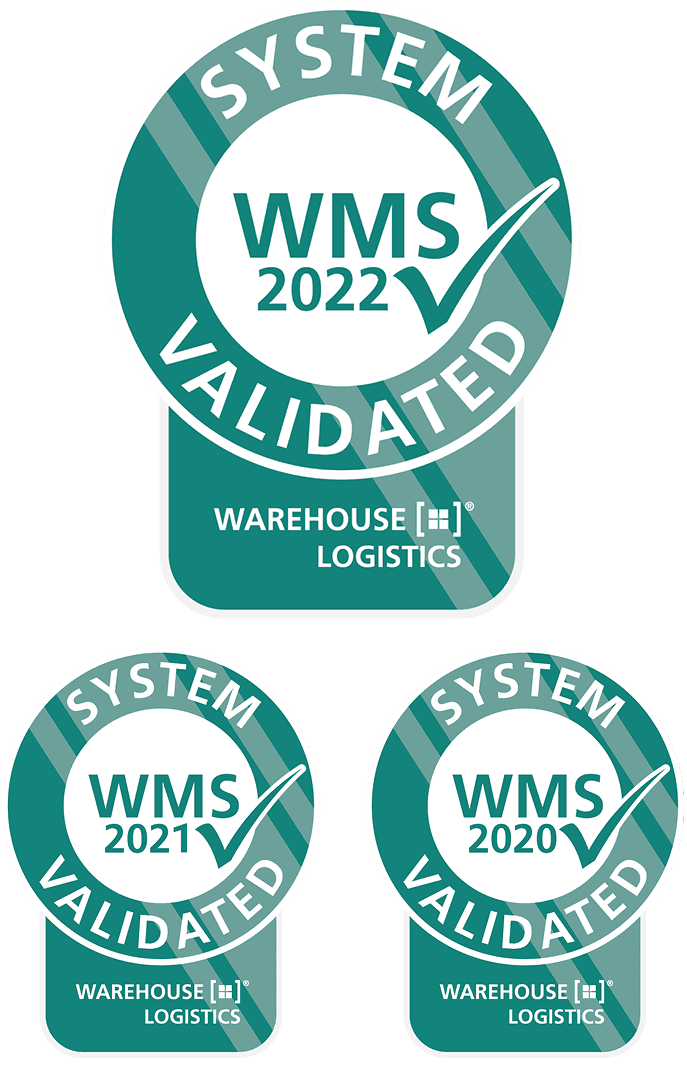 Logistics
Do you want to receive and ship at the speed of light while at the same time reducing your warehouse costs? Then you need Stockforce. Stockforce was born to definitively solve the waste of time and disorganization in warehouse management. It manages products with or without barcodes, locations, batches and much more.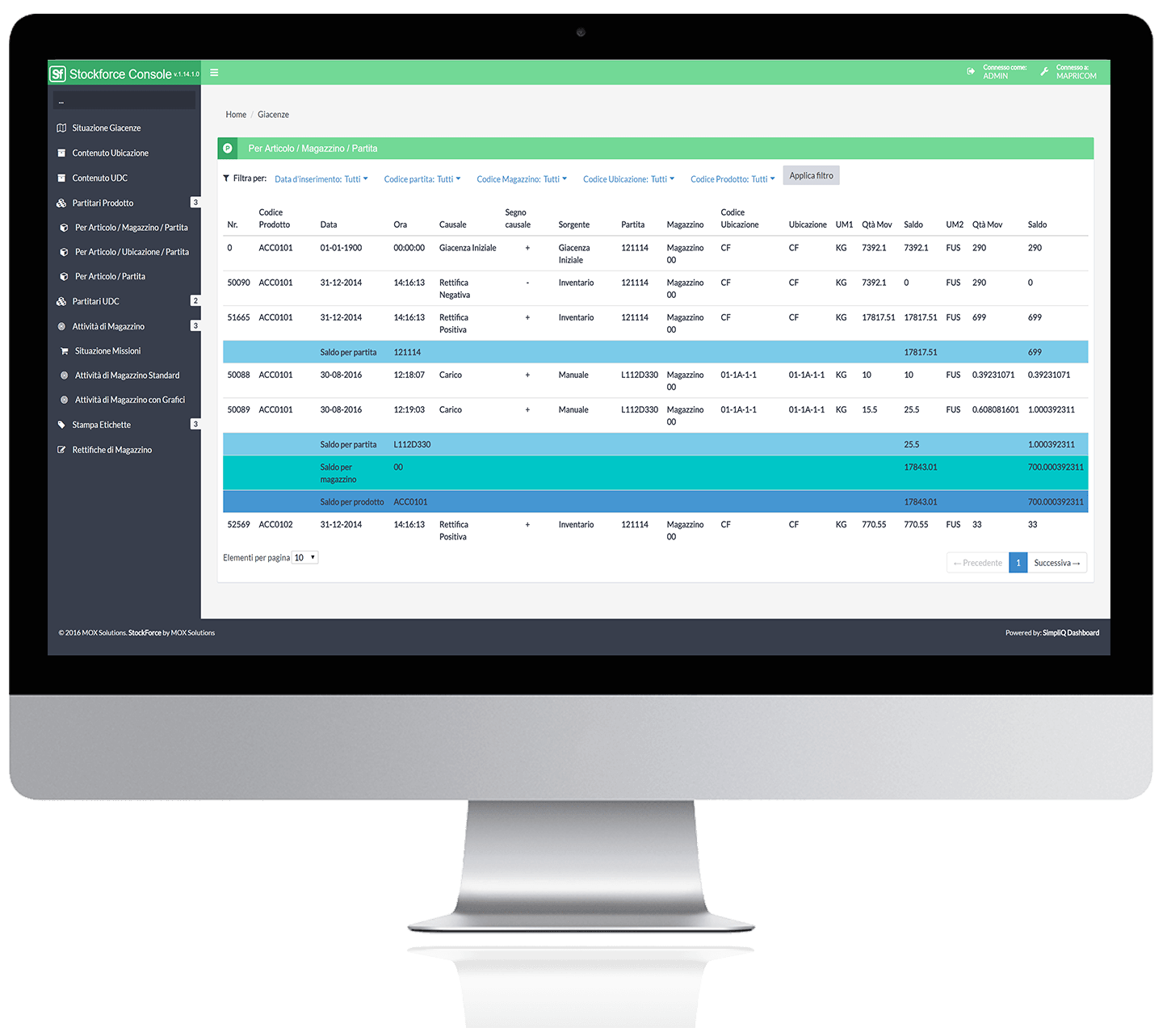 Stockforce WMS
Move and control the goods in your warehouse.
Quick setup, staff training in just few hours and…no more pen and paper in your warehouse! Stockforce was born to definitively solve time waste and the disorganization of warehouse management.
Return of investment
Thanks to our software solutions, even in a short period of time you will start noticing that:
turnover will grow,  since customers will order directly from the company and salesmen collect quotations and orders on the field. No manual steps, no waste of time. Thanks to the integrated CRM it is easy to find new customers or know who to visit.
Costs will decrease, because from the order to the planning of its delivery, from production to goods shipping, human intervention is only for control. Everything else is automatic. Less mistakes and less paper to manage equals less expenses.
ROI is fast. You will be surprised by the savings!