Company profile –
Mox Solutions
Make your Business Easier, Faster, DIGITAL!
Come and discover our company by downloading the Company Profile.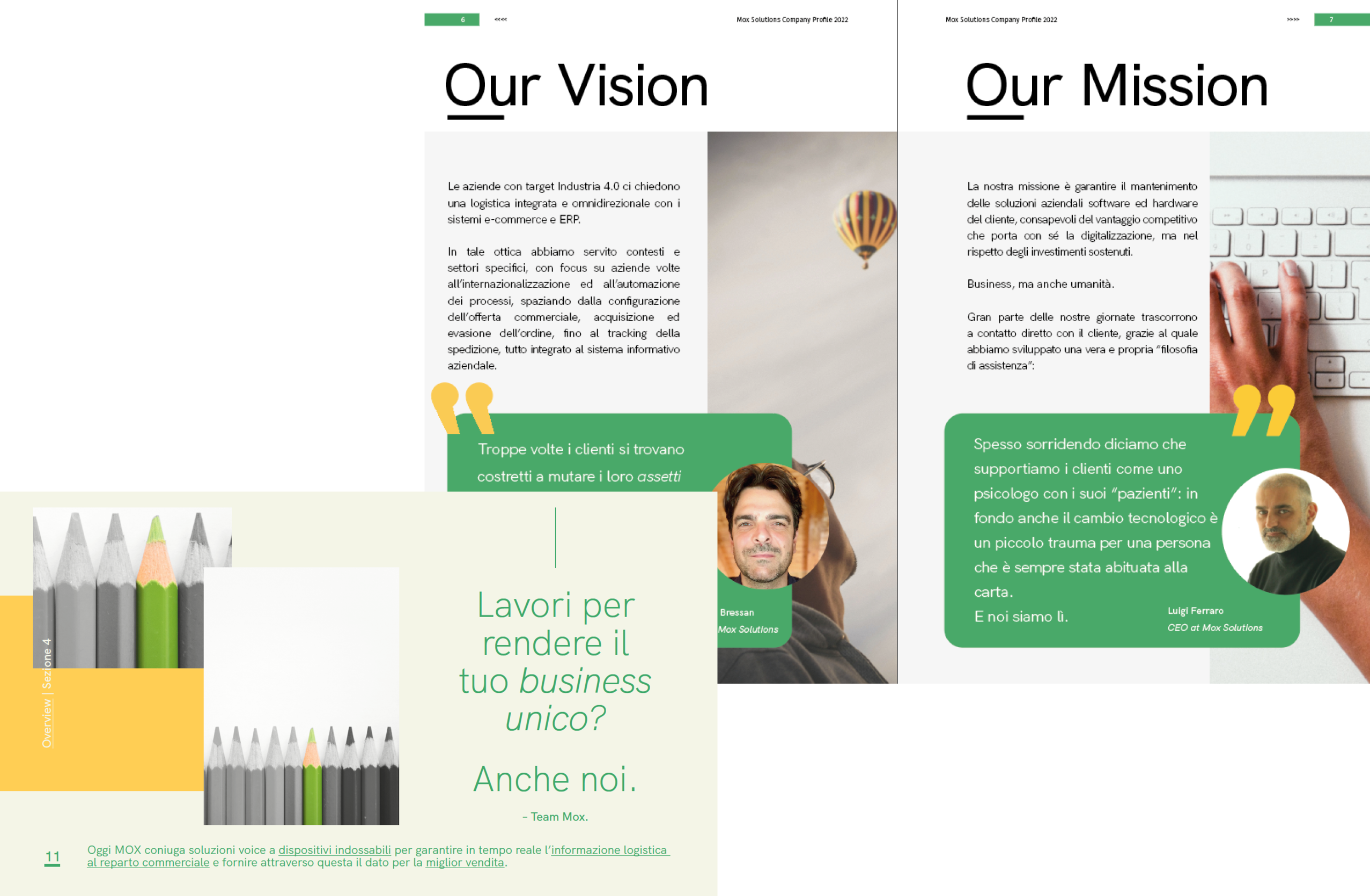 Mox Solutions was founded in 2006 by the three partners Cristian Bressan, Daniel Pagnan and Luigi Ferraro, with the will to create a single business that incorporated production and software integration, as well as consulting and customization for companies that require automation and integration of business processes.
Since then we have been providing solutions that can be integrated with the ERP system, developing solutions for the warehouse logistics and supply chain processes management, for production field with web and mobile applications for factory data collection, and for sales processes management with sales force automation applications, e-commerce B2B/B2C and cutting-edge tools such as the product configurator customizable for each specific business.
Come and discover our company, our team and our work by downloading our Company Profile! Available both in A4 version, optimal for printing, and in Slides format, suitable for viewing from screen.
By downloading the material you confirm you have read and accepted the conditions in our Privacy Policy .
By downloading the material you confirm you have read and accepted the conditions in our Privacy Policy .